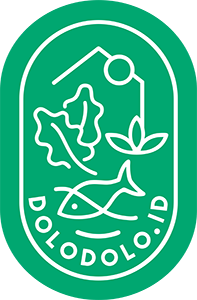 #INDONESIA
E-tool ini dibuat di bawah proyek "A Sustainable Urban Marketplace: Participatory urban governance for safe, green and inclusive fresh market management in Indonesia", di bawah kerjasama Halmahera Utara, Indonesia, dan Góra Kalwaria, Polandia.
Proyek ini membahas berbagai isu lintas sektoral: penguatan tata kelola perkotaan, dengan penerapan kebijakan perkotaan nasional di tingkat lokal, seperti: pengelolaan perkotaan inklusif, pembatasan sampah, pemilahan, dan pengolahan serta melalui analisis, konsultasi, dan implementasi langkah-langkah untuk pengelolaan kota yang cerdas, nyata, inklusif, partisipatif, dan berkelanjutan sesuai dengan prinsip-prinsip pendekatan teritorial untuk pembangunan lokal. Proyek ini melibatkan pemangku kepentingan dari berbagai tingkat pemerintahan untuk membangun skema pengambilan keputusan.
Selain itu, proyek ini mempromosikan kemakmuran dan inovasi di kota melalui pembentukan alat elektronik untuk mendukung interaksi antara masyarakat sipil dan Pemerintah Daerah, berkontribusi pada dialog dan kebijakan perkotaan yang inovatif serta penerapan teknologi komunikasi seperti alat online untuk melibatkan publik dan masyarakat sipil. masyarakat ke dalam proses pengambilan keputusan yang nyata.
Tujuan proyek adalah untuk membangun kemitraan jangka panjang dan praktis untuk pembangunan perkotaan antara pemerintah daerah Kabupaten Halmahera Utara dari Indonesia dan Kotamadya Góra Kalwaria dari Polandia.
Development Policy Foundation adalah penulis ide proyek dan penyedia keahlian manajemen, untuk mengimplementasikan proyek ini, bekerja sama dengan Pemerinrah Kotamadya Góra Kalwaria.
Proyek didanai oleh Uni Eropa dalam skema hibah EuropeAid.
#ENGLISH
This e-tool is made under the project "A Sustainable Urban Marketplace: Participatory urban governance for safe, green and inclusive fresh market management in Indonesia", under the cooperation of North Halmahera, Indonesia, and Góra Kalwaria, Poland.
The project addresses multiple cross-cutting issues: strengthening urban governance, by the implementation of national urban policies on the local levels, such as inclusive urban management, waste limitation, segregation, and processing as well through the analysis, consultation, and implementation of measures for a smart, tangible, inclusive, participatory, and sustainable urban management in line with the principles of a territorial approach to local development. The project engages stakeholders from multiple levels of the government in establishing decision-making schemes.
Additionally, the project promotes prosperity and innovation in cities via the establishment of e-tools to support interactions between the civil society and the Local Authorities, contributing to dialogue and innovative urban policies and the application of communication technologies such as online tools to engage the public and the civil society into genuine decision-making processes.
The project goal is to establish a long-term and practical partnership for urban development between the local authorities of the regency of North Halmahera from Indonesia and the Municipality of Góra Kalwaria from Poland.
Development Policy Foundation is the author of the idea and key provider of expert know-how, supporting the project management and its implementation in cooperation with the Municipality of Góra Kalwaria.
The project is funded by European Union within the EuropeAid grant scheme.